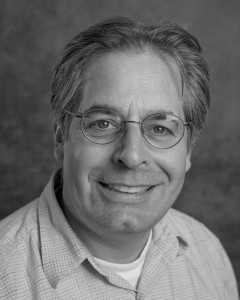 Steve Scher came to KUOW as a graduate work-study student in 1986. He stayed because of the quality of stories being produced and the intelligence of his colleagues. Over the years, as a producer and host, Steve has had the opportunity to learn from activists, scientists, authors and KUOW listeners.
Steve has lived in Seattle since 1979. He moved here with his wife, who was pursuing a theater degree from the UW. She has gone on to work in many Seattle area theaters. She is now the business agent for her union. Her experiences have helped inform Steve's conversations about the workplace. They have two sons who attended Seattle's public schools. Their experiences have helped direct Steve's work at KUOW.
Over the years Steve has received journalism fellowships that have taken him to Asia, Africa and Europe. The stories told on KUOW, from education to the environment, are built upon these personal experiences.
Steve previously hosted the interview and call-in program Weekday at KUOW, and now is one of three hosts of KUOW's news and opinion program, The Record.