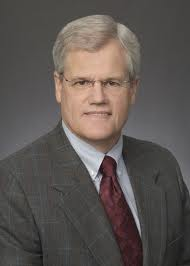 Scott Bond has served as President and CEO of the Washington State Hospital Association since 2011, and has been guiding the organization during a period of rapid change in healthcare policy state-wide. Before he arrived in his current position with the WSHA, he worked with Providence Health and Services for more than twenty years, as well as serving on the board of the WSHA as a lay member and as chair in 2004-2005.
On his appointment to his current position, Scott raised funds to establish the Leo Greenawalt Professorship in Health Policy at the University of Washington School of Public Health, directing the funds toward an endowed faculty position specializing in health policy education.
Scott received his Bachelor's Degree in Economics from Central Washington State College and his Master's Degree in Health Administration and Planning from the University of Washington.
The Washington State Hospital Association is a collaborative advocacy association focused on improving the quality of care in Washington state hospitals, supporting and sustaining the hospitals and healthcare systems and their patients.