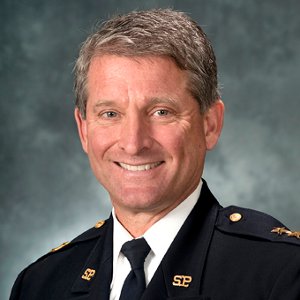 Jim Pugel was named Interim Chief of Police of the Seattle Police Department on April 8, 2013 and will serve as Chief until a permanent police chief is selected.
Chief Jim Pugel began his career with the Seattle Police Department as a volunteer Reserve Officer in 1981. His career with the Department began when he was hired in January 1983. As a Police Officer, Chief Pugel worked throughout the city before being assigned to SWAT in 1986. He was promoted to Sergeant in January 1990.
You can read more about Chief Pugel here.
Join us as we hear from our newest Chief of Police!