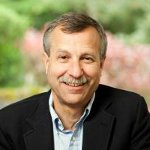 Charlie Pratt
CPA, CFF at Hellam Varon

http://www.HellamVaron.com/

Charlie Pratt made his way to Hellam Varon, Certified Public Accountants, in November of 1996. Today, he says, "I do a little bit of everything." From assurance services to litigation support, from closely held businesses to high net worth individuals, Charlie likes to stay involved with all aspects of the firm's services. "I think my mind works in a way that's compatible with much of what we do here," he explains. If forced to pick out one thing that he really enjoys, he says it's litigation support services. "Gathering data, quantifying it, assimilating it, that's very interesting to me." But it's the clients that really keep his interest. "Every once in a while a client will go out of their way to thank us," he says, smiling. "That's really satisfying."

When not in the office he can often be found out on the golf course, or hitting the slopes at Whistler or Mt. Bachelor. Occasionally he can be found around a card table playing poker. He also enjoys traveling with his wife Judy and their two sons. A recent highlight was an African safari. "Seeing the beauty of the animals in their natural environment was an incredible experience."

A Seattle native who first took an interest in accounting during a high school class in the 10th grade, Charlie still finds challenges today. Rafting the Grand Canyon, skiing the Alps, and working everyday for his clients. Striving to give them a reason to go out of their way to say 'Thank You'.