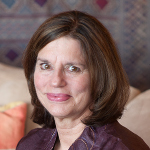 Suzanne Griffin
English Language Specialist, United States Department of State

Suzanne M. Griffin Ph.D. joined RCEC in 1999 when she was a Dean of Instruction at South Seattle Community College. She has served on the International, Computers for the World (C4W), Afghan School, and the Henry Nielsen committees.
Suzanne left the community colleges following a 2002 summer sabbatical in Afghanistan in order to work full time in that country designing and leading education and health projects.
Her recently published memoir, "Lessons of Love in Afghanistan", describes her Peace Corps years in Afghanistan and contrasts them with her impressions and activities there over the past 11 years.
Suzanne's career in higher education includes 30 years of instruction and leadership positions in universities, colleges, state government and humanitarian agencies.
She is currently an English Language Specialist for United States Department of State.
Suzanne has two married daughters Rachael and Sarah and five young grandchildren. Her deceased husband Michael was a member of the RCEC in the 1990s.