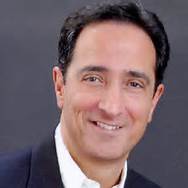 Jim Fuda's background includes a 33 year distinguished law enforcement career where he worked a variety of assignments. Jim worked extensively in Special Operations, where his talents were utilized as a Hostage Negotiations Team Leader, Major Event Security Planner, Dignitary Protection Coordinator, Marine Unit Commander, and Physical Security Specialist.
Currently, Jim is a Dept. of Justice contractor, teaching and mentoring in developing countries, to include Pakistan, Bosnia, and Indonesia. In addition, Jim teaches throughout the United States with the Federal Law Enforcement Training Center, instructing First Responder and Anti-Terrorist Operations.
Jim's skill and experience were utilized as a key organizer for the 1990 Goodwill Games, the 1996 Asian Pacific Economic Conference, and the 1999 World Trade Organization Conference to name just a few. Because of his expertise, he was asked to participate as a consultant to Dartmouth University in preparing bio-terrorism "virtual reality" terrorist training for Police, Fire, and EMS personnel geared for the "First Responder" to such an incident.
In his tenure, he was also responsible for policy and procedure development for "Y2K",   Critical Incident Response Operations, Marine Unit Operations, and Courthouse Security Operations. Operationally, Jim responded to more than 300 Hostage/Barricade situations from 1982 until 2006 and is responsible for saving numerous lives.
Jim also has experience in the Corporate Sector as the Global Event Security Director for Securitas Security Services/Microsoft Acct. where he was responsible for securing all Microsoft events worldwide, having direct reports in Seattle, London and Singapore.