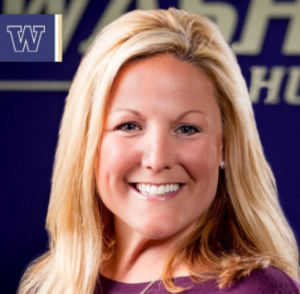 Jennifer Cohen was appointed to the position of Athletic Director in May of 2016.
Cohen has been with the UW for 18 years and for much of that time has overseen the athletic department's fundraising efforts. In recent years, the football and baseball programs also reported directly to her. A native of Tacoma, she joined the athletic department staff in 1998 as an assistant director of development before moving to the university's central development office to focus on fundraising efforts on behalf of the office of undergraduate education. She also spent time with the UW's regional gifts program before returning to athletics to oversee the department's major gifts program.
A 1991 graduate of San Diego State University, Cohen earned her master's degree in physical education with an emphasis in sports administration, from Pacific Lutheran University in 1994. Her professional experience includes a variety of roles in intercollegiate athletics administration at Pacific Lutheran, the University of Puget Sound and Texas Tech University. She and her husband, Bill, are the parents of two sons, Tyson and Dylan.