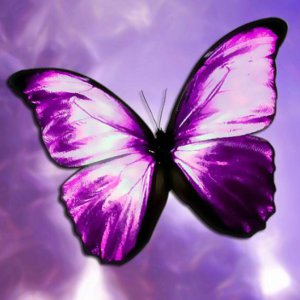 The butterfly effect is a term used in chaos theory to describe how small changes to a seemingly unrelated thing or condition (also known as an initial condition) can affect large, complex systems. The term comes from the suggestion that the flapping of a butterfly's wings in South America could affect the weather in Texas, meaning that the tiniest influence on one part of a system can have a huge effect on another part.
Anyone who has been around Emerald City Rotary for more than a few weeks learns quickly that when Rotarians flap their wings all sorts of things start to happen. And often times it's halfway around the world.
I have a friend named Jeff Mason who I've known since moving to Seattle in late 2007. Jeff works in the Bellevue school district teaching Cisco Networking courses at Newport HS. Jeff asked for some prayers several years ago in our small group since he would be heading off to Antigua to set up a computer lab in partnership with a group you all may have heard about: Computers for the World.
Since that time Jeff and I have had numerous conversations about the program and about our mutual friend, Andy McDonald. I've had the unfortunate duty of letting Jeff know about Andy's health ever since we first learned about Andy's cancer.
Once again we were praying for Jeff last week in our small group. He would be heading off to Antigua once again, with 14 kids and 7 adults including himself last Friday. Jeff absolutely lives for this trip and told us many stories about the doors that open up for the kids he takes on this trip.
The unique experience these kids have is something that literally opens doors to jobs and scholarships that may have never happened if it weren't for the program. Jeff spoke about how one student recently received 55k in scholarship money and the kid pretty much gave all the credit to the Computers for the World program.
Our Club does a terrific job letting us know about the dollars we put out in to the community and we can be proud of what we are able to give. Just think if we had the ability to measure the multiplying effect of those dollars once they are received by our deserving causes.
I don't know if a butterfly in South America can impact the weather in Texas, but I do know for a fact that a passionate guy with a vision in Edmonds can change the futures of kids from the Pacific Northwest all the way to Antigua and most likely, beyond…