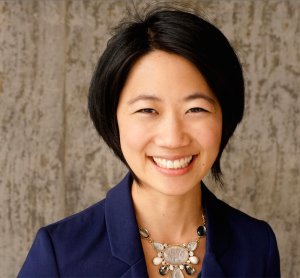 Anna Choi, Mother, Entrepreneur, Speaker, and Author is fiercely committed to empowering the next generation of global leaders through events that foster social change. She serves social enterprises, entrepreneurial women & young leaders by creating events that unleash creativity, joy and cultivate love based leadership.
Anna brings over a decade of event organizing experience, working with the University of Washington, TEDxBellevue, Thrive Cafe, Creativity Symposium, and Ignite Washington.
After selling her 5 year financial planning practice in 2010, she went on sabbatical, published a children's book, and pursued her dream of being a mom. She water birthed her son and when he turned one and a half years old, Anna's husband quit his full time work to become a stay at home dad, while she became the sole breadwinner. When Anna was suddenly terminated overnight in a very nice job, she took it as a major course correction from the universe to follow her heart as an entrepreneur.
Anna created JoySprout Productions to help social enterprises unleash joy and creativity in community through providing strategic event planning and production services. Anna shows you how to attract your tribe, share your message and build community for social ventures.
She has a unique perspective: not only has she lived abroad in Italy and South Korea and visited Africa, Costa Rica, and Qatar, but she has also been formally trained as an artist, violinist, and financial planner!
Currently, she is also a Self Expression and Leadership Program Leader, bringing over 5,000+ hours of professional training and development in communication, leadership, and team management to organizations, unleashing joy along the way!