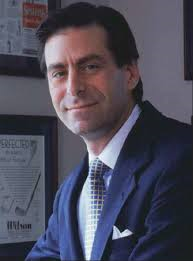 Jack Ablin is Executive Vice President and Chief Investment Officer with BMO Private Bank. As Head of Macro Strategy, Jack chairs the Asset Allocation Committee and is responsible for establishing investment policy and strategy within BMO Private Bank throughout the US. He joined the organization in 2001 and has three decades of experience in money management. Jack earned a bachelor's degree from Vassar College in New York, where he graduated with honors with an AB in Mathematics and Computer Science. A member of the Beta Gamma Sigma International Honor Society, Mr. Ablin received an MBA with honors and graduated cum laude from Boston University in Massachusetts. He holds the Chartered Financial Analyst designation and is a member of the CFA Society of Chicago.
Author of Reading Minds and Markets: Minimizing Risk and Maximizing Returns in a Volatile Global Marketplace, published in July 2009 by F.T. Press; Wall Street Journal's best-seller list, 2009
Frequent contributor to CNBC, Bloomberg, The Wall Street Journal and Barron's
Served as a Professor of Finance at Boston University, Graduate School of Management
Spent five years as a Money and Markets correspondent for the NBC affiliate in Jacksonville, Florida
Named one of the top 100 Wealth Advisors in North America, by City Wealth Magazine in 2006, 2010, 2011, 2012 and 2013.