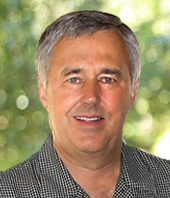 Gary Edmonds is the Founder/President of Breakthrough Partners, a non-profit organization working to build leaders who will work together to rebuild communities and nations.
Prior to taking this position with Breakthrough Partners, Gary served as executive director of Churches Together, the Secretary General of the World Evangelical Alliance giving leadership for the collaboration of four million churches and more than 130 international organizations in 127 nations, and Associate International Director of Interdev, establishing cross-sector partnerships in the most impoverished nations around the world. He also ministered in Southern California as Senior Associate Pastor of Mariners Church, growing that church and giving leadership to its missions and international programs. Gary and his wife, Tricia, and their family lived in Europe for eighteen years, serving as President and European Director of Christian Associates International, focusing on leadership development and church planting, and as senior pastor of Crossroads Church in Geneva.
Gary has a passion for functional partnership. He says the most significant lesson learned in Europe was that "a city, nation, or continent will only be impacted when the people of God intentionally and functionally work together." His network of contacts is worldwide and allows for an unprecedented ability to connect and convene. His coaching skills have brought fractured organizations into unity. His mentoring is building up a new generation of leaders who seek to transform their communities and nations.
Gary is a graduate of UCLA, an ordained minister and has a master's degree in Biblical Studies from Christian Associates Seminary. He has completed Missiology studies at Fuller Theological Seminary and has done further study at Regent College, Vancouver, and the University of Geneva, Switzerland. Presently he is a doctorial candidate at the Bakke Graduate University. He married Tricia in 1973, and they have four grown children and seven grandchildren. They reside in Edmonds, Washington.