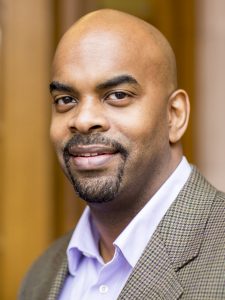 Talk Title: The UW's Brotherhood Initiative
 Summary: Professor Lott will give a talk about the Brotherhood Initiative, and the current state of Black and Brown male students in higher education. The Brother Initiative is a collaborative partnership focused on empowering undergraduate males of color to thrive on campus and graduate prepared for a lifetime of leadership, service and success.
 More information on the Brotherhood Initiative is available here: http://brotherhoodinitiative.org/ 
Bio: Dr. Joe Lott studies the educational trajectories of black and brown men across the P-20 pipeline, racial identity development and civic engagement among Black students in college, the impact of college experiences on civic and political dispositions, and how to change the college-going culture through parent-school-community partnerships. He is the faculty director for the UW's Brotherhood Initiative, an Associate Professor in the UW College of Education, and holds a B.A. from Talladega College and an M.P.A. and Ph.D. from Louisiana State University.