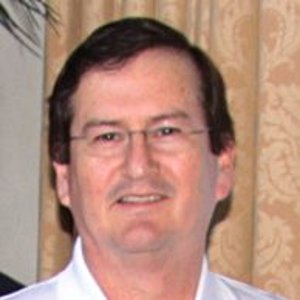 David Gomez is a Homeland Security & Risk Mitigation Consultant. Here's his LinkedIn bio:
HLS Global Consulting is a practitioner driven homeland security training and risk mitigation consulting service. HLS Global Consulting focuses on providing accurate and timely intelligence, advice, analytics, investigative services and specialized training to state and local governments, private corporations and individuals regarding their homeland security, cyber security, risk mitigation and intelligence needs. As an expert in intelligence collection, analysis, reducing corporate liability and risk mitigation, I focus on leading global intelligence-oriented private sector initiatives.

Mr. Gomez retired from the FBI in November, 2011 as the Senior Assistant Special Agent-in-Charge for Counterterrorism and Intelligence at the FBI's Seattle Field Office.

Mr. Gomez is a former member of the Behavioral Science Unit, National Center for the Analysis of Violent Crime (NCAVC), Quantico, VA, where he served as an FBI criminal profiler. Mr. Gomez has provided training, instruction and expert testimony in Criminal Profiling, Criminal Investigative Analysis, Homeland Security, National Security, Risk Mitigation, Threat Assessment, Intelligence, and Counterterrorism world-wide.

He is a graduate of the University of La Verne, with a B.S. in Public Administration, and the Naval Postgraduate School, Center for Homeland Defense and Security, with an M.A. in Security Studies (Homeland Defense and Security).

Mr. Gomez lives in Seattle, WA.
Come hear David tell us what it's like Inside the FBI!