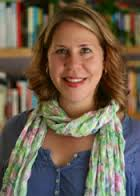 Lindy Boustedt, First Sight Productions
http://www.americanrefugees.org/   Four animated short films about real families, homelessness, and resilience, will be shown at the Seattle International Film Festival.
"My passion for multimedia and the filmic arts is perfectly matched with my business savvy. Both as an accomplished trumpet musician and a successful businesswoman, I have a unique perspective on the worlds of art and media. Having such a vantage point, I am able to custom-fit clients with exactly what they need and ensure the highest quality artistry and craftsmanship in every project. Please visit our website for demo reel and project samples. Specialties: Film and media creation/production for creative and corporate outlets – from storyboard to web/BluRay/Silver Screen.
Business, art, media, life & the world — they are all changing, both rapidly and magnificently. Based in Seattle, WA, First Sight Productions was established to embrace and assist with that change. We pledge not only to mine the significant commercial opportunities inherent with transformation, but also to stretch ourselves artistically with each and every project."