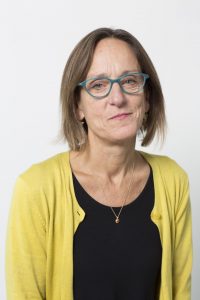 Thaisa Way is a urban landscape historian teaching history, theory, and design at the University of Washington, Seattle. She has published and lectured on feminist histories of design and in particular the role of women as professionals and practitioners, and her book, Unbounded Practices: Women, Landscape Architecture, and Early Twentieth Century Design (2009, University of Virginia Press) was awarded the J.B. Jackson Book Award. Her most recent book is From Modern Space to Urban Ecological Design: the Landscape Architecture of Richard Haag (UWPress 2015) . She has recently completed the manuscript for Landscape Architect A.E. Bye: Sculpting the Earth, Modern Landscape Design Series.
Dr. Way's current area of research is directed at urban design history. This work is reflected in a co-edited book with Ken Yocom, Ben Spencer, and Jeff Hou, forthcoming from Routledge, Now Urbanism: The Future City is Here. It builds on the collaborative work of researchers across the academic and professional communities participating in the UW's successful Now Urbanism Sawyer Seminar of 2010-2012 co-directed by Dr. Way and Dr. Margaret O'Mara. Most recently Dr. Way and O'Mara have launched the UW's Cities Collaboratory, a transdisciplinary study of cities and their futures.
Urban@UW: Dr. Way serves as Executive Director of Urban@UW that seeks to build understanding of cities—from people, buildings, infrastructure, and energy to economics, policy, culture, art, and nature—beyond individual topics to dynamically interdependent systems, so that we can holistically design and steward vibrant and welcoming cities in which future generations will thrive.
UW Cities Collaboratory and the Lake Union Laboratory: a collaboratory investigation of cities and urban process engaging faculty, researchers, and students from across the University as well as practitioners and professionals from the city of Seattle, 2012-2014.