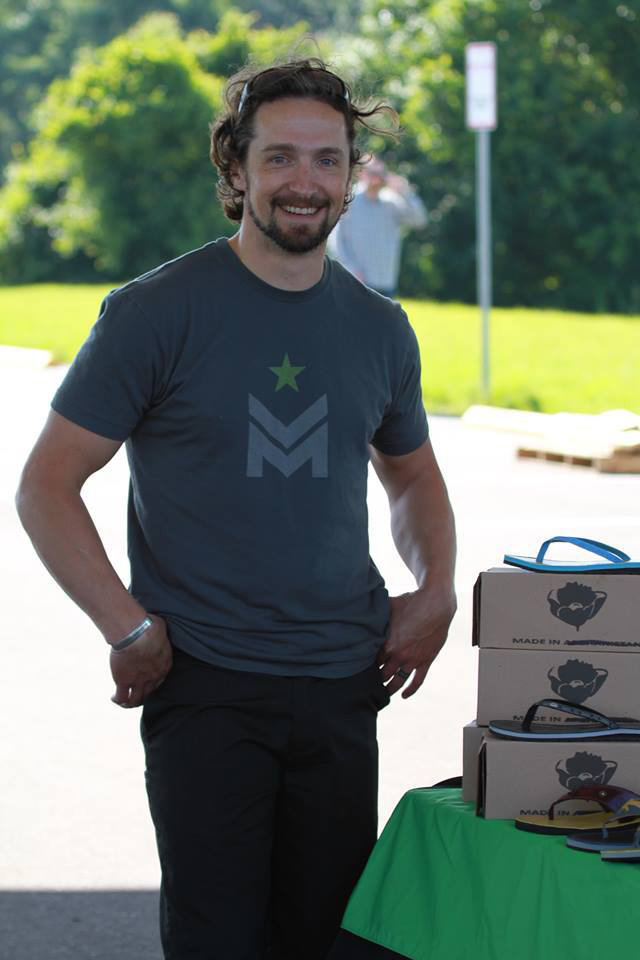 Griff is a 2001 United States Military Academy graduate commissioned into the Field Artillery. Between 2003-2005, Griff deployed four times to Iraq and Afghanistan with 2nd Ranger Battalion as a Company Fire Support Officer. He planned and participated in over 100 special operations direct action missions.
In 2006, with the reality of growing families, Griff and fellow Ranger Donald Lee (cofounder of Combat Flip Flops) separated from the military while continuing to support the troops through other avenues. In 2010, Griff returned to Afghanistan with Remote Medical International to assist the growing Afghan National Army. On that trip, he toured an Afghan-owned boot manufacturing facility and saw where a factory worker punched a flip flop thong through a combat boot sole. The idea for Combat Flip Flops was born.
In 2012, Griff co-founded Combat Flip Flops with Lee and his brother-in-law, Andy Sewrey. The brand focuses on creating peaceful, forward-thinking opportunities for self-determined entrepreneurs affected by conflict. Currently manufacturing flip flops, travel and fashion accessories in Afghanistan, Colombia, Laos, and the US, Combat Flip Flops follows the mantra 'Business, Not Bullets'.
It's been a bumpy road with no map, including 3 factory shut downs before a single pair of flip flops were made; learning how to manufacture flip flops in Griff's garage; establishing trust and business relationships in a war zone; and chasing financing so the company could grow.
But Griff and Lee's training as Rangers has given them the tools and know-how to navigate this new venture. Making quick decisions when needed, pulling off epic stunts because it sounds like a good idea at the time, and always keeping the end goal in sight, the two, along with Andy, have established a successful brand while creating economic opportunities for hard-working small businesses in conflict areas; educating women in Afghanistan; and clearing land mines in Laos.