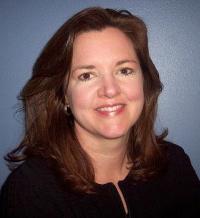 Michal Allaire joined Pacific Science Center in 2009, as the chief financial and operating officer. Michal's most recent experience comes from KCTS Television where she was vice president and chief financial officer since 2004. There, her responsibilities included finance, technology, legal affairs, business management, human resources, facilities, web and development, as well as fundraising activities, major giving, planned giving, membership, direct marketing and television pledge.
Michal's strength is her wide-ranging experience which also includes formerly serving as vice president of finance and property for Child and Family Service. In addition, she was director of finance for Southwest Counseling and Development, a mental health and homeless provider in Detroit, Michigan. She also served as customer services director for the American Association of Critical-Care Nurses where she published two magazines, held national educational conferences, and administered professional certifications in Aliso Viejo, California. Also, as an adjunct professor at Hawaii Pacific University in Honolulu, Michal taught Accounting for Governmental and Nonprofit Entities and Principles of Accounting to both financial and non-financial professionals.
Michal is a graduate of the University of Washington and earned her MBA at National University in Irvine, California.