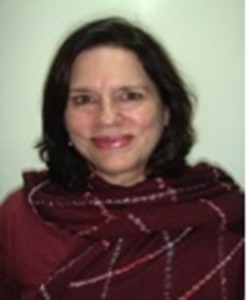 Suzanne M. Griffin, Ph. D, has 30 years of academic appointments and leadership positions in higher education with expertise in strategic planning, program development, and building collaborative partnerships with culturally diverse populations. In her early experience in the higher education field, she achieved tenure as an English instructor for the University of San Francisco and co-produced an ESL video series for the BBC. She has since taken on comprehensive projects targeting Afghan literacy and education.
Suzanne attended St. Mary's College in Indiana where she met her late husband Michael, who was earning a Master's degree at University of Notre Dame following a tour as a Peace Corps Volunteer in Iran.  In 1968 the newlyweds arrived in Kabul to serve as a Peace Corps field team for provinces in Northern and Eastern Afghanistan.  While living in San Francisco in the 1970s, Suzanne balanced her roles as mother and wife with professional responsibilities.  She completed her Master's degree, achieved tenure as a university English instructor, co-authored textbooks, and co-produced an ESL video series for BBC.
In 2002, Suzanne received a sabbatical from Seattle Community College to research improving the literacy of Afghan women. On her arrival in Kabul, she was assigned a larger role in rebuilding the country's educational system. She has spent over 11 years dividing her time between Kabul and the US, leading projects in health and education.
Since 2002, Suzanne has divided her time between Seattle and Afghanistan where she and her late husband served in the Peace Corps.  Suzanne has developed, taught, managed and led a variety of education and medical education programs there.  She speaks both Dari and Farsi.
Suzanne's book regarding her experiences in Afghanistan, Lessons of Love in Afghanistan (Bennett and Hastings, 2014), is being released this month. http://www.bennetthastings.com/book.php?book_id=78
Suzanne has been a member of the Emerald City Rotary club since 1999. She has served with the club's International Service Committee and also Computers for the World (C4W).  Recently, she joined the Henry Nielsen Scholarship Committee. She is also on the leadership team for Emerald City Rotary Club's school for girls near Kabul.