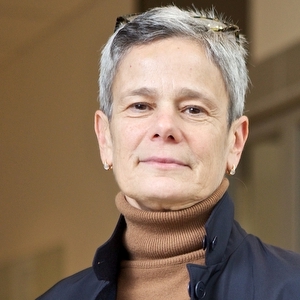 Maggie Walker's involvement in philanthropic efforts in the Puget Sound region has been extensive, building a reputation for her passionate commitment to the environment, the arts, and thriving local industries. Her past board positions include board chair of the Woodland Park Zoo Society from 1995-2004, board chair for the University of Washington College of Arts and Sciences Advisory Board from 1998 to 2010, board chair for the Washington Women's Foundation from 2000 to 2009, and board president of the Museum of History and Industry from 2002 to 2011. She served as the immediate past chair of the Seattle Foundation from 2004 to 2013, and she also served as immediate past president of the Seattle Art Museum from 2006 to 2012. She is currently serving on the board of directors for the National Audubon Society, which she was appointed to in 2013.
Maggie is currently the co-chair of the Central Waterfront committee in Seattle. The committee, formed in 2009 by the Seattle City Council, serves in an advisory capacity to integrate public interest and involvement into the planning process of Central Waterfront development and design. The committee has also been part of creating the Guiding Principles for the Central Waterfront project, as well as the plans for the Waterfront Concept Design and ongoing strategic planning, including future design and funding frameworks.
In her involvement with the Central Waterfront committee as co-chair, Maggie has been involved extensively with public outreach for raising ongoing awareness about the project, including serving as a spokesperson for the committee. For this purpose, she created the Friends of the Seattle Waterfront community outreach group, which is actively engaging in civic involvement, community activities, and fundraising efforts.