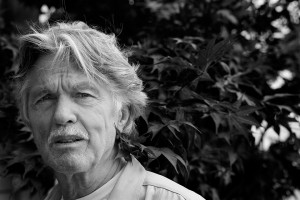 Born in Detroit, Tom Skerritt studied at Wayne State University and UCLA. Originally focused on directing, an acting performance in a theater production lead to his being cast in his first film, War Hunt. Since that point, Tom has been a noted presence in television and film, starring in classics such as Harold and Maude, Alien, Top Gun, Steel Magnolias, Contact, and A River Runs Through It. Tom also starred in the Emmy award-winning series, Picket Fences, and himself was awarded the Emmy for Best Actor for his leading role in the acclaimed series.
Tom has now become a leading voice for film and art in the Seattle area. He founded The Film School in Seattle as an avenue for screenwriters to develop their craft. In 2012, he also played the leading role in Pacific Northwest Ballet's Don Quixote, a performance which the New York Times stated brought a "marvelously windblown" and "distinct physical texture" to the ensemble.
In 2012, in partnership with UW Tacoma, Tom founded The Red Badge Project, an initiative that utilizes various facets of storytelling arts to allow returning soldiers to express their experiences and uncover their voices. In concert with current military psychiatric programs, The Red Badge Project encourages soldiers to rediscover self-trust, to believe in the value of their experiences, and to realize that theirs' is a story worth telling.