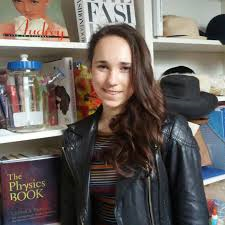 Last year, as a freshman at Ingraham High School in Seattle, Katriona Guthrie-Honea taught herself enough biology to make a molecular model of a gene-specific biosensor — yes, as a 15-year-old. More than 300 hours of work led the teen-whiz to the grand prize at 2012 NWABR biotech expo.
Even after spending that much time on the project, she didn't want it to end. For the next three months, Guthrie-Honea tried to find a biotech lab to continue expanding on her idea, but came up empty, mainly due to age restrictions.
Eventually, she landed an internship with Fred Hutchinson Cancer Research Center, where she could continue working on the biosensor. But her efforts got her thinking about the lack of biotech labs in the area for people in her situation.
"I was really, really motivated to find a place to work, but what about people that have a small idea and kind of want to test it out?" she said. "They're going to get turned away, right away."
So she had another great idea: Create the city's first biotech hacker-space — a community space for anyone to test out their scientific endeavors.
"We are in a innovational stagnation period where biotech is in the same area where the tech boom was 20 years ago, except not as many people are learning or playing with biotech," she explained. "The U.S. as a nation is going to fall behind and we aren't tapping into this potential for new innovation and new technology that can be really transformative in our society."
That was the spark for Seattle HiveBio Community Lab. Guthire-Honea, along with her co-founder Bergen McMurray, just launched a project on Microryza, a crowd funding site for geeky science projects, to help fund the creation of the lab.
The non-profit, Do-It-Yourself (DIY) lab space is meant to allow both adults and children a chance to carry out research and experiments they might have not been able to elsewhere. It also provides a co-working space for people to share ideas and learn from one another.
Website:  www.hivebio.org