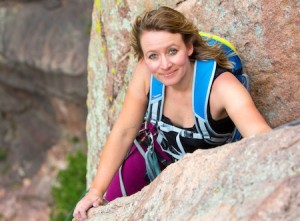 Isabel Suppé is an author, alpinist, and motivational speaker. In 2010, she fell more than 1,000 feet off of the Ala Izquierda peak in the Condoriri range in the Bolivian Andes, suffering multiple, severe fractures to her right leg. She spent the next two days crawling to safety. Starry Night is the story of her fall and recovery, her struggles with identity and loss as a result of the fall, and her exploration of self as an alpinist before and after the fall.
Isabel continues to summit peaks, and tours throughout the US and Europe with her bicycle, Rocinante, speaking about her experiences.
For more information about Isabel's book, click here.