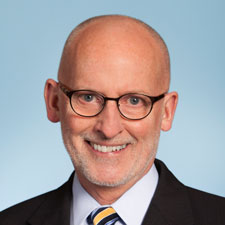 Tim Burgess became the 55th Mayor of Seattle on September 18, 2017 when his City Council colleagues chose him to fill the remaining term of Mayor Edward Murray who resigned on September 12, 2017.
Mayor Burgess served as a Seattle City Councilmember from 2008 to 2017. He was first elected city-wide in 2007 and won re-election in 2011 and 2015. He most recently chaired the Council's Affordable Housing, Neighborhoods & Finance Committee. He previously chaired Council committees overseeing issues relating to public safety and education.
A Seattle native, Mayor Burgess has been involved in local community and government matters for more than 40 years as a radio journalist, Seattle police officer and detective, and small business owner. He chaired his neighborhood community council and served 12 years on the City's Ethics and Elections Commission. He was recently named the Municipal League of King County's Public Official of the Year for 2017.
On the Council, Mayor Burgess focused his energies on issues related to improving the lives of Seattle's children. Under his leadership, Seattle became the fourth major U.S. city to fully fund the Nurse Family Partnership, a home visitation program for low-income families that The New York Times calls America's best anti-poverty program. He was the lead architect of the Seattle Preschool Program that will eventually offer high-quality preschool to all of the city's three- and four-year olds. For more information about Burgess' accomplishments on the Council, click here.