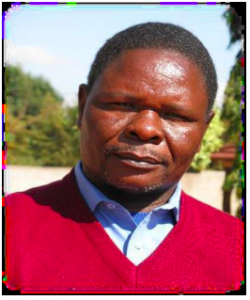 Nashon Kikalao's, career has included serving as CEO of our partner
NGO Jirani Mwema, Songea's Kids Special Envoy in Tanzania. Now he
is CEO of our partner NGO Hope Village Organization and Project
Manager of the Hope Village project. He is a well-respected teacher,
clergyman, leader and advocate for Tanzania orphans. Trained at
Tumaini University in Iringa, Tanzania, he holds a Bachelor of Divinity
Degree with a post graduate diploma in Leadership and Management,
and a Master's Degree in Community Development and Project
Management. Nashon dedicates his life to caring for the most vulnerable
children who have no hope or future without education and community
support. He worked with Songea-area and Lutukira villagers and Jirani
Mwema leaders to shape the vision of Hope Village. He now
collaborates with Songea's Kids and our USA architect and engineering
partners, who have designed Hope Village based on Tanzania plans and
priorities to meet the needs of vulnerable children. He is helping make
our shared vision a reality. In 2016 two wells were drilled. In 2017
building of the Rotary Health Care Center has begun, as well as brick
making for the first vocational school classroom in Hope Village.