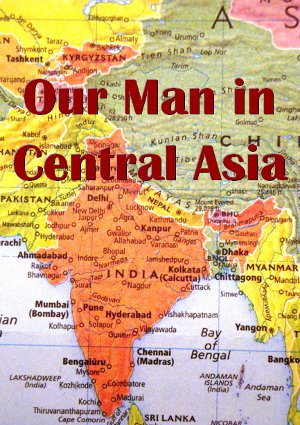 Most of you who are reading this know that for nearly twenty years I've spent about six months of every year in India. And, as you know, I consider both India and the United States my home countries.
Now my life is taking a very different turn into a completely new chapter. I've been accepted into the United States Peace Corps as a volunteer and will spend the next 27 months in The Kyrgyz Republic (Kyrgyzstan). It has been an arduous process–completing many medical and dental requirements and filling out seemingly innumerable forms.
I have been eager and more than eager for this experience since the day, many months ago, when I first applied. I fly to Philadelphia on 14 April to meet other new Peace Corps Volunteers in an orientation session by US staff. Then on 17 April we check out of our Philadelphia hotel, take a bus to JFK Airport in New York, fly to Frankfurt, fly to Istanbul, fly to Bishkek, to be met by Peace Corps staff in the early morning of 19 April and begin three months of training before going to our assigned places in the country.
I will be teaching English in a university in one of the cities. Look forward to my next Despatch – probably something about my first days in the beautiful, mountainous country of the Kyrgyz people.