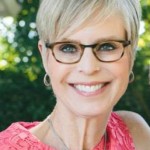 Heidi Swartz spent two decades building a successful career in real estate development before focusing her time and expertise on helping women combine a successful career with a fulfilling family life. She brings a depth of experience in business including well-honed skills in stewarding relationships, creating partnerships and strategic planning. She has achieved all of this while raising a family.
In her role as principal of Swartz Development, Heidi created environmentally friendly multifamily housing projects. Earlier, as Vice President for a senior housing/multifamily real estate development company, Heidi managed a multi-million-dollar portfolio of real estate assets while building strong community relationships.
As a member of the University of Washington Women's Center advisory board she has chaired the NEW Leadership Institute of Puget Sound for the past three years. This leadership program teaches college women the value of civic engagement, encouraging them to see themselves as empowered leaders who can effectively participate in both politics and public policy.
In addition to her work at the Women's Center, Heidi recently served on the Steering Committee of InfluenceHer, a new girls' initiative for Boys & Girls Clubs of King County. Its mission is to develop a comprehensive program focused on academic success, character & leadership, and active, healthy lifestyles for middle school and high school girls.
In her current role as head of Swartz Company, Heidi works with companies whose top executives are committed to having high achieving women on their teams.
As part of that work Heidi is currently collaborating with Well-Connected Leader as an instructor for their Managing Career & Life Choices Workshop.  The program was created for Fortune 500 companies to provide their emerging women leaders with the tools and resources they need to manage their careers and life priorities.