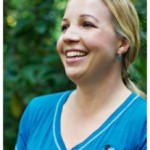 Jen Waak is the founder of Keyboard Athletes and a human performance coach whose passion is helping people reclaim lost time and energy to perform at the top of their game and do what they love.
A lifelong learner on a quest for the holy grails of efficiency and effectiveness, each week she reads, digests, and synthesizes hundreds of scientific articles and abstracts so that she can incorporate the most recent research into everything she teaches. From neurophysiology to nutrition and social intelligence to systems the goal is to always get more great work done in less time – and feel good doing it.
Jen is a ICF-certified coach, Results Certified Coach, Z-Health Master Practitioner, and Precision Nutrition coach with over two decades of experience as a coach, consultant, and mentor. The author of the Keyboard Athletes Guide to Pain Relief & Prevention, Jen lives, works, and trains in Seattle, WA.